Who watched the Royal Wedding today? I hope no one missed it.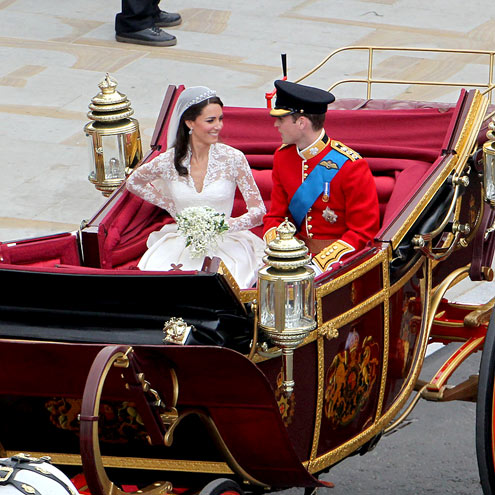 Source: www.people.com

Kate Middleton's
Alexander McQueen's wedding dress
was awesomely gorgeous and simple. Loved it! ;)
There were lotsa interesting and fascinating hats too. I bet everyone noticed it.
& did you know that there was a Malaysian flag waved among to crowd? :O Like omg much. Haha!
I didn't manage to watch all though.
Anyway, congratulations to the royal newlyweds! May they live happily ever after!